Receipt Tracker
Never shove a sales receipt in a box again, easily scan receipts in with your mobile device and keep them digitally.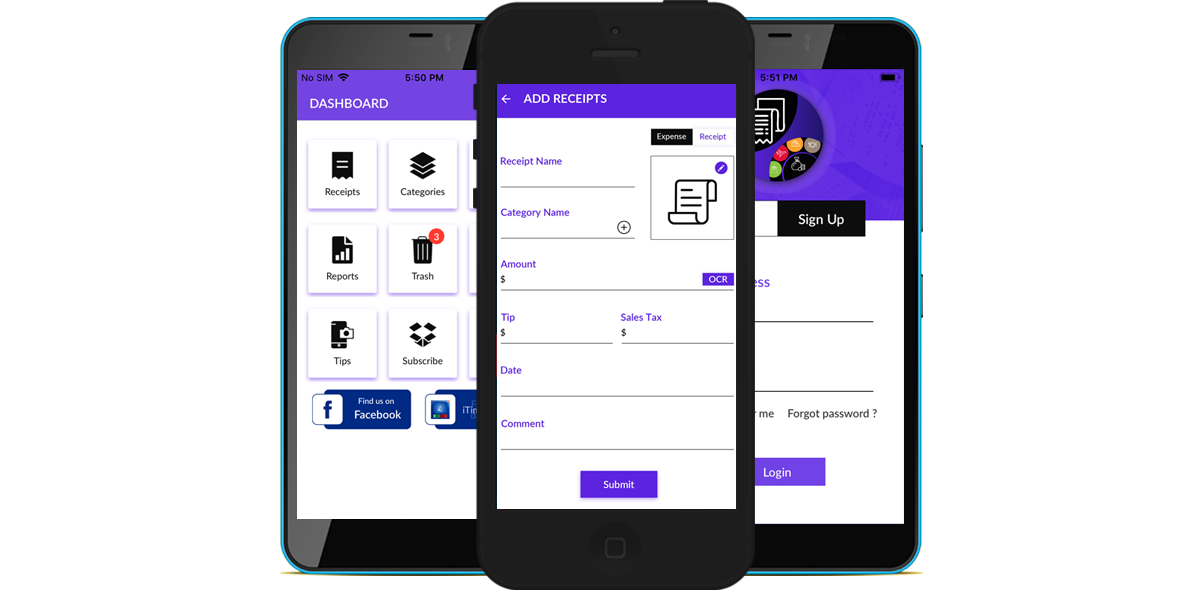 Whats better than free? Nothing!
Pay nothing to use Easy Receipt Tracker.
Scan all of your receipts, keep them organized in your phone, run reports on categories.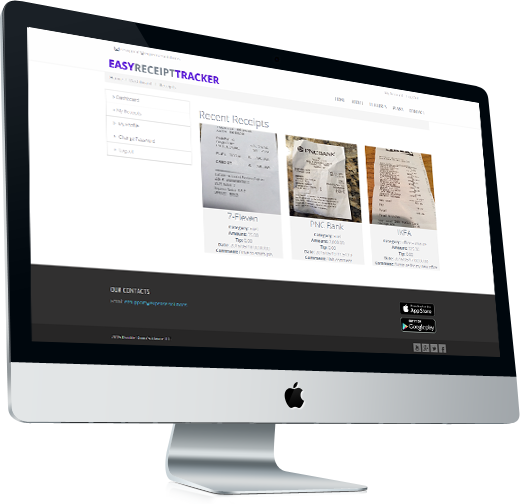 Organize all of your receipts digitally
Store them on your phone not in a box
Run reports on your receipts on your phone or on our website based on categories or names
Free version is fully functional (except for data export capability). Subscribers gain access to additional Data Export options and longer cloud storage time
Create as many categories and names to apply to receipt scans as you like.
Advanced OCR engine reads your receipts as you scan them to save you typing on sales amounts.
Plans
Free
Full Access (no export capability)
AD Supported
Receipt images are stored for six months.
Silver
Full Access (full export capability)
AD Free
Receipt images are stored for two years.
Advanced Report Export Options (CSV and PDF Formats)
Pro
Full Access (full export capability)
AD Free
Receipt images are stored for seven years.
Advanced Report Export Options (CSV and PDF Formats)